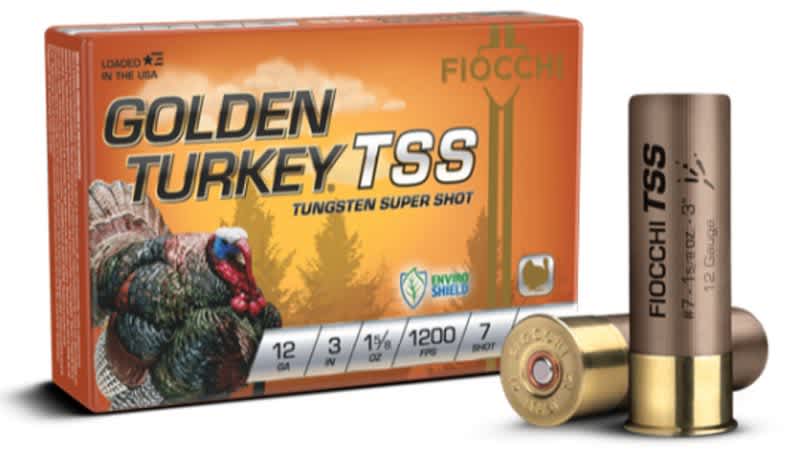 Turkey Hunting is already a difficult enough sport with all the gear, guns, and techniques you need to learn in order to bag one of America's favorite birds. One thing you don't want to leave on the table when it comes to the uncertain conditions of your hunt is the ammunition you're using. Fiocchi Ammunition has just announced the introduction of their latest hunting ammo offering – the Golden Turkey TSS load for 12-gauge, 20-gauge, and .410 bore shotguns. These new loadings from Fiocchi are stated to be reliable, carry an extremely dense pattern out to long-range, and also have the backing of the legendary Fiocchi name.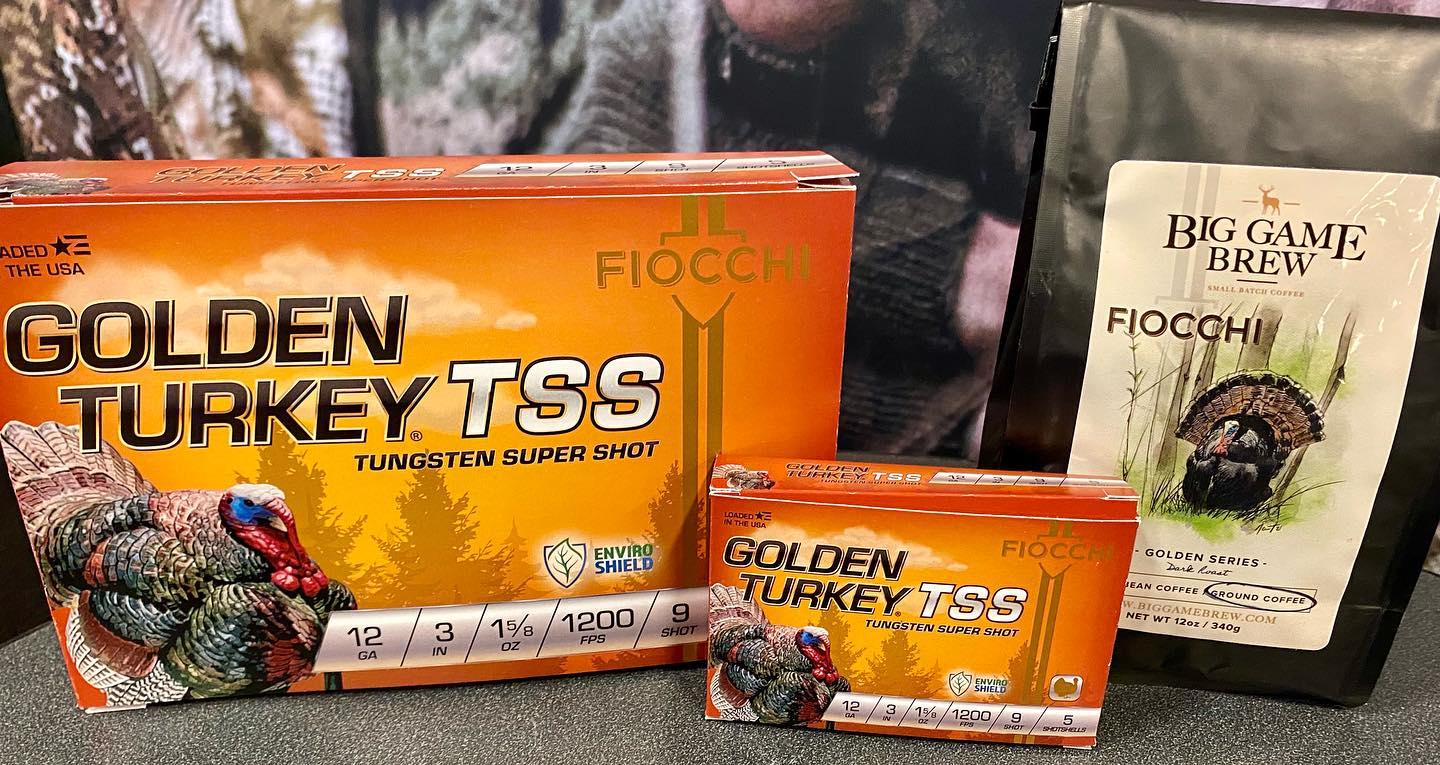 Gobbler Stopper: Fiocchi's New Golden Turkey TSS Loads
Fiocchi has a good reputation for producing reliable, high-quality ammunition and the Golden Turkey TSS should be no different. All loadings of Golden Turkey TSS are made using precision manufactured hulls and wads and are combined with the best available shotgun primers and powders to give the end-user predictable and effective results. Golden Turkey TSS loads are also blended with 18 grams per cubic centimeter of tungsten shot which should be more than enough to take down the toughest gobblers this earth has to offer and still leave something for you at the dinner table.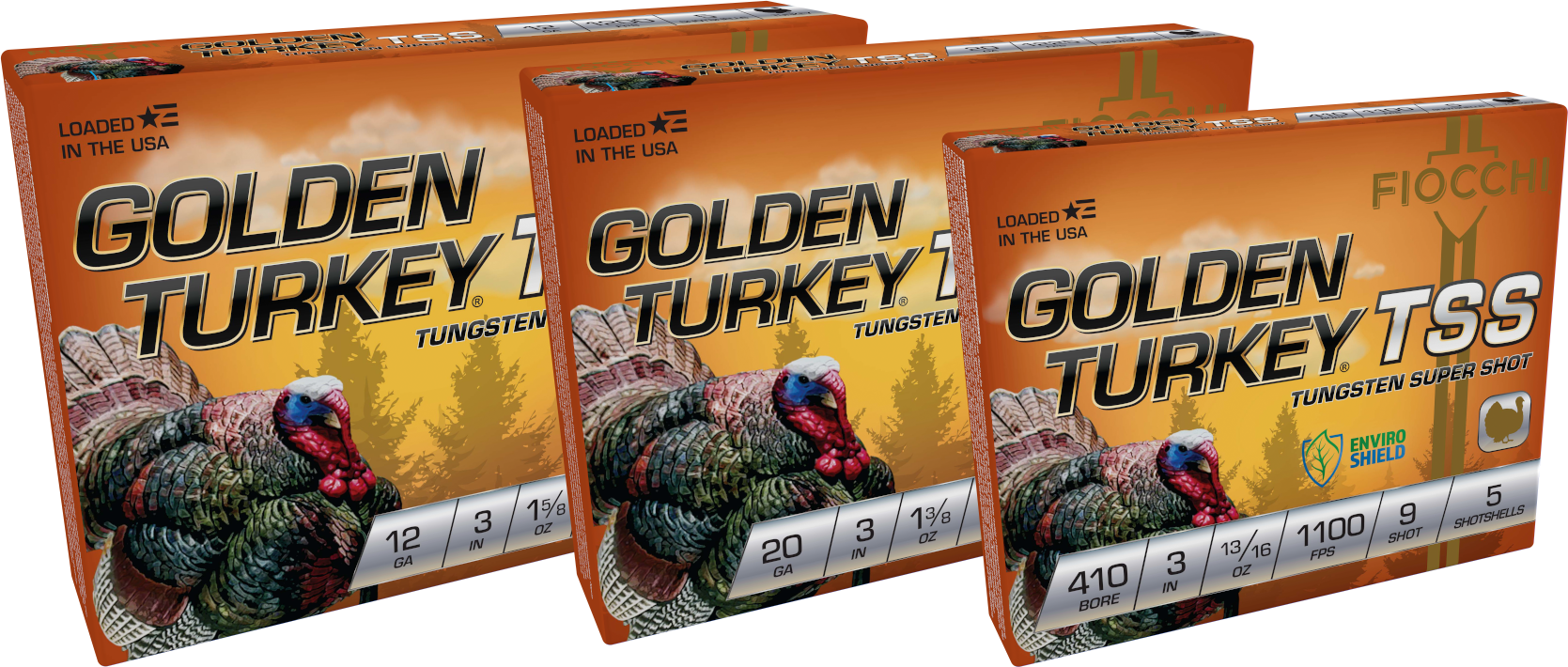 What are your thoughts on this new loading from Fiocchi? Do you think it offers the end-user anything that should make it a more desirable option than other TSS (Tungsten Super Shot) loadings? Let us know what you think and what you hunt turkey with down in the comments!
Tungsten Super Shot has revolutionized the turkey hunting game thanks to its hard-hitting, deep-penetrating performance at long range and its incredibly dense shot patterns. Now, TSS is backed by Fiocchi's world-class shotshell construction in four models covering today's most popular platforms. For 2022, Fiocchi Golden Turkey TSS is available in following gauges/loads:
12-gauge, 3-inch, #7 shot, 1 5/8-oz., 1200 fps

12-gauge, 3-inch, #9 shot, 1 5/8-oz., 1200 fps

20-gauge, 3-inch, #9 shot, 1 3/8-oz., 1225 fps

.410 bore, 3-inch, #9 shot, 13/16 oz., 1100 fps