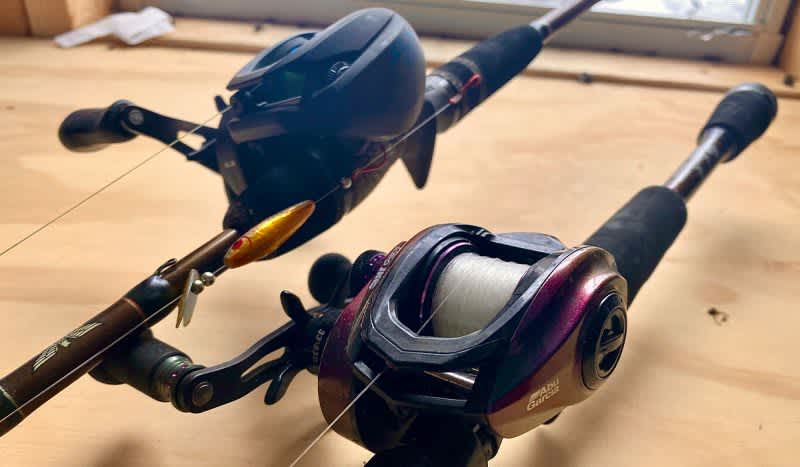 +
–
Table of Contents


Gear ratios explained
Simply put – The gear ratio is how many times the spool does a complete revolution for every complete revolution of the handle. The higher the ratio, the faster the reel is.
Some baits require a fast retrieve to work right, and for the pros fishing tournaments, you want to be able to maximize the time on the water, so those few seconds you can make up between casts and retrieves is crucial. It also affects the bait. You want a slower reel for subtle baits, like select soft plastics or crankbaits, but you want a faster return for spinner baits.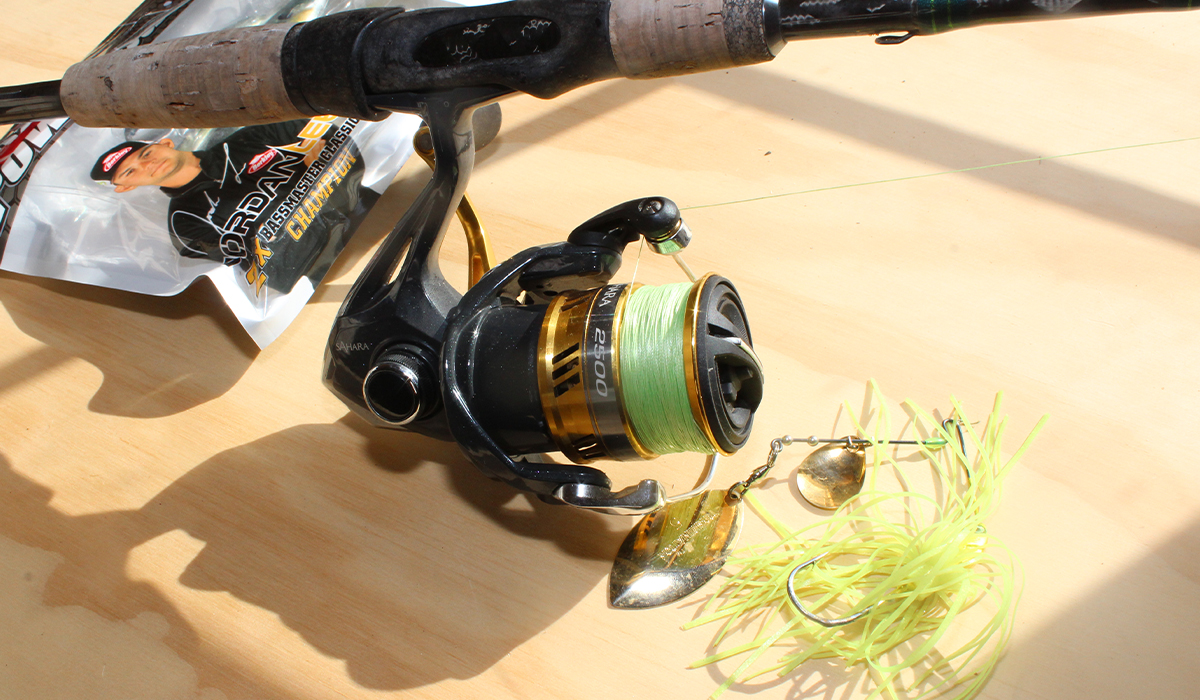 This is one of the main reasons you see many anglers with multiple rods all rigged up and ready to go. They may have three of the same rod and reel combination, but the lure and gear ration is different, so they can get the best presentation possible.
Spool braking types
Most every baitcasting reel has some form of spool braking to help you dial in how the reel performs. We all know that the most important brake is our thumb, as we use it to control the spool, line and cast. And we all know what happens when we don't use enough thumb. The reel's adjustable brake helps by putting some friction or force on the spool to help you. Some reels let you add so much brake, it's hard to cast. That is what you look for, however, when casting big baits, like when you fish for muskies or catfish.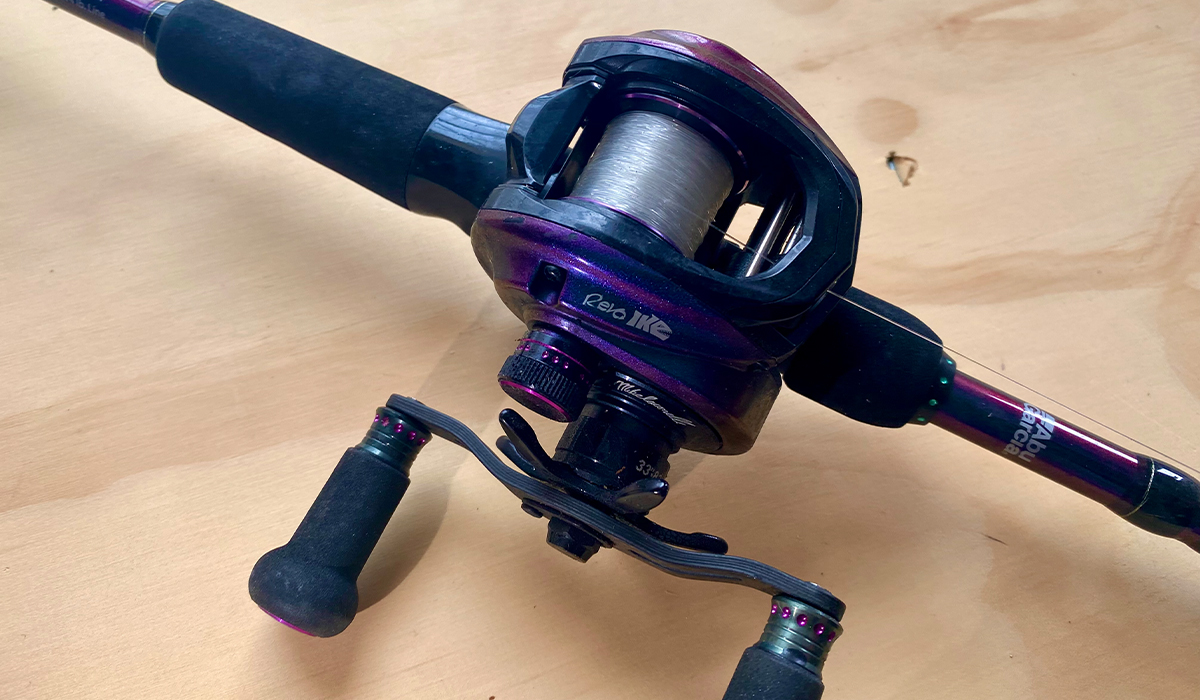 There are two basic types of baitcast reel braking system – Magnetic and mechanical. Magnetic brakes are far superior in that you can adjust them quite a bit to suit your style and bait size. The latest advancement is a reel like the Shimano SLX DC. It digitally controls the magnetic brake, giving you amazing control over the reel.
Mechanical brakes use a system similar to automotive brakes, where friction is the stopping force. These systems tend to be found on the lower priced baitcasters and don't have as much adjustability. However, they can really clamp down on the spool, so for those just starting to get the handle on using a baitcaster, this isn't a bad idea.
How do I know what size fishing reel to get?
The various sized reels are based on line capacity, with bigger reels being set up for heavier line and in larger amounts. These reels are better suited for fighting bigger fish.
How do I pick the best fishing reel for me?
You need to know what type of fishing you plan to do, but if you're looking for an all-around reel for many types of fishing, get something in a medium size with a medium-level gear ratio. Also, set a budget for yourself and look for the better reviewed reels in that price range.
We are committed to finding, researching, and recommending the best products. We earn commissions from purchases you make using the retail links in our product reviews. Learn more about how this works.