It's that time again! Time to break out your turkey shotguns! Don't have one? Don't worry! Weatherby has just announced the latest addition to their extensive lineup of sporting and hunting shotguns with the introduction of their new Weatherby Element Turkey shotgun. This new shotgun takes all the best things that customers love about the inertia-driven semi-auto Element series and adds new features, attachments, and a nice Mossy Oak Bottomland camo pattern to bring you the latest offering to the Turkey Hunting community. Best of all, this new shotgun can be had for less than $800 out the door!

Weatherby Introduces their New Element Turkey Hunting Shotgun
The New Weatherby Element Turkey shotguns will be brought to market with an MSRP of $799 making them one of the more affordable dedicated semiautomatic Turkey guns on the market. The 22″ barrel and extended full choke should give Turkey hunters a great out-of-the-box advantage in terms of range and accuracy when it comes to some of the more dicey shots you can take with a turkey shotgun. The Element Turkey is available in 12 or 20 gauge, is chambered for up to 3″ shells, and is available at dealers now.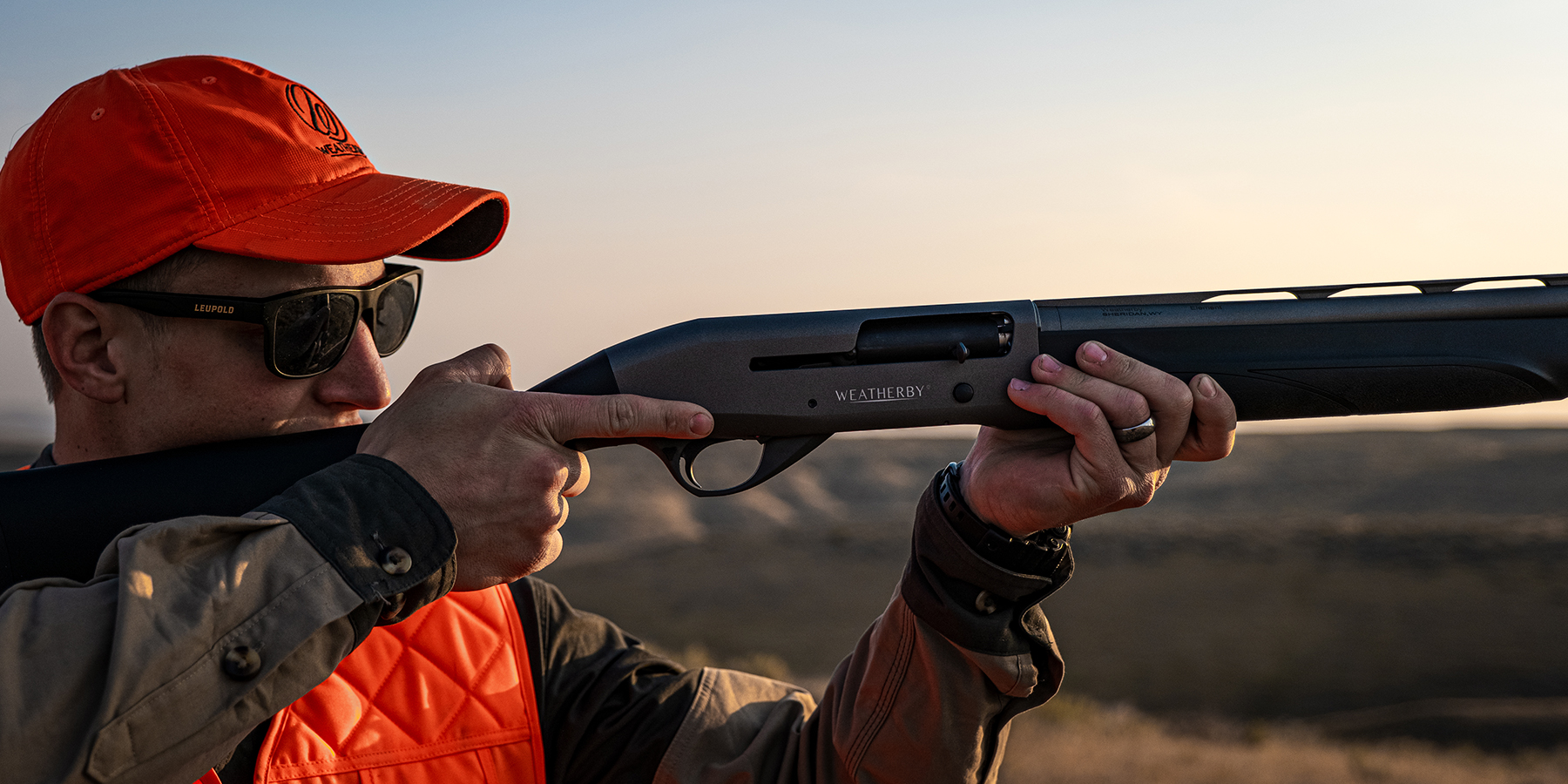 The Element Turkey's factory-equipped choke is an extended Full that is fluted for tool-free removal and installation, while three flush chokes and a choke tube wrench are also included (constrictions Improved Cylinder, Modified and Full). Built to run modern 2 3⁄4" and 3" magnum loads, the Element has front and rear sling studs to enable the quick addition of a sling. A light-gathering fiber optic front sight sits atop its serrated and ventilated rib and rubberized grip panels lend traction in wet conditions. To enable the Element to point naturally for the wide variety of shooters, a full set of shims give the ability to tune the stock's cast and drop.
Turkey hunting-focused shotguns have been slowly been advancing throughout the years to include more modern hunting practices that use all the latest gear and attachments. How do you guys think this one will work out and do you think that the addition of a red dot would make this a more appealing offer? Let us know!