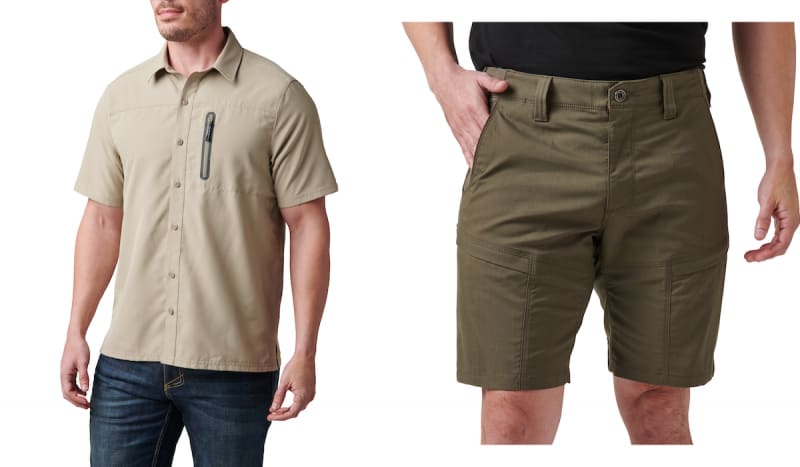 Just because your clothing needs to be tough, that doesn't mean you can't look good, too. Casual apparel with additional capability is hot for good reason. To meet this need, 5.11 has announced additions to its men's apparel line. Take a look at what's new for spring 2022.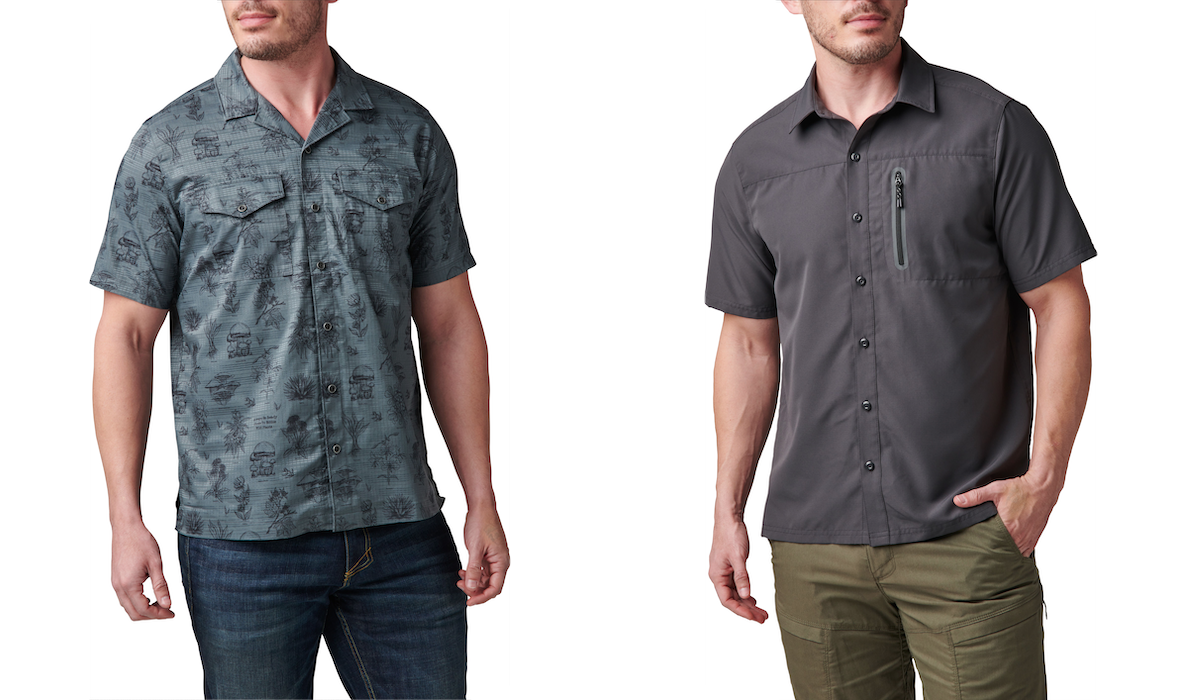 5.11 Coverage on OutdoorHub
Men's Apparel will introduce several new items in both tops and bottoms.
Marksman Utility S/S Shirt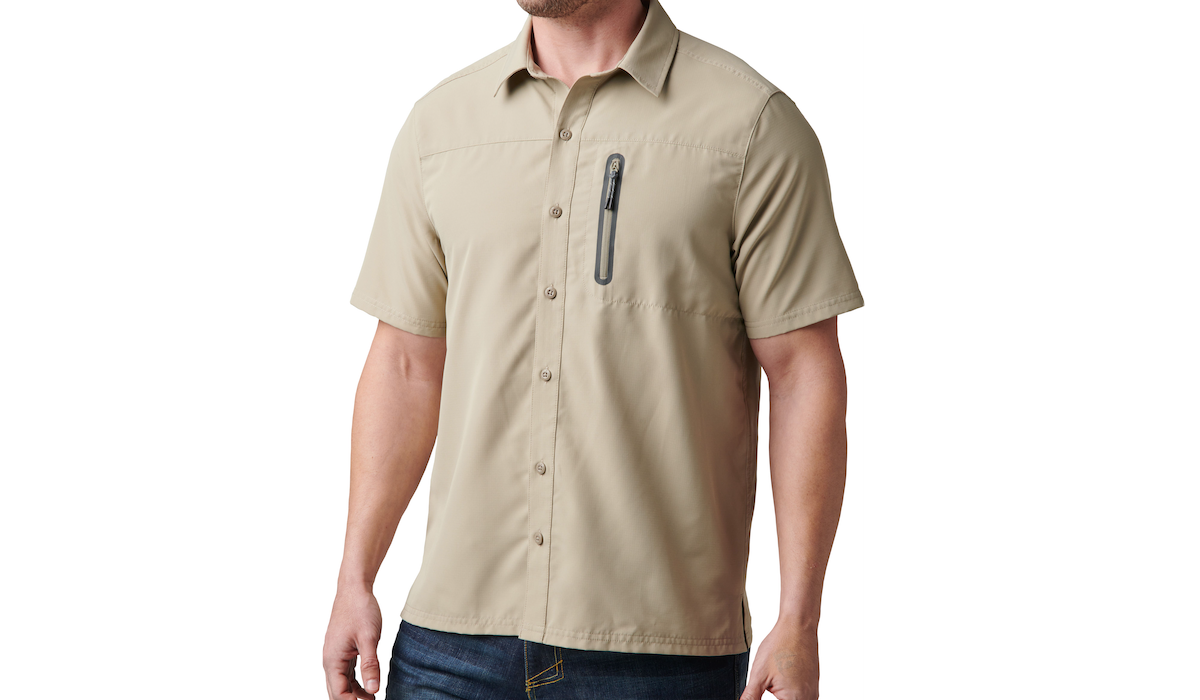 The Marksman S/S shirt is made to protect you from the hot sun. It features built-in UPF50+ protection to keep you from burning. The shirts also have moisture-wicking properties to keep you from getting swampy. There are cooling vents in the side seams and the upper back is designed to transfer heat from your body. There is a plaid version, as well. The Marksman S/S has an MSRP of $64.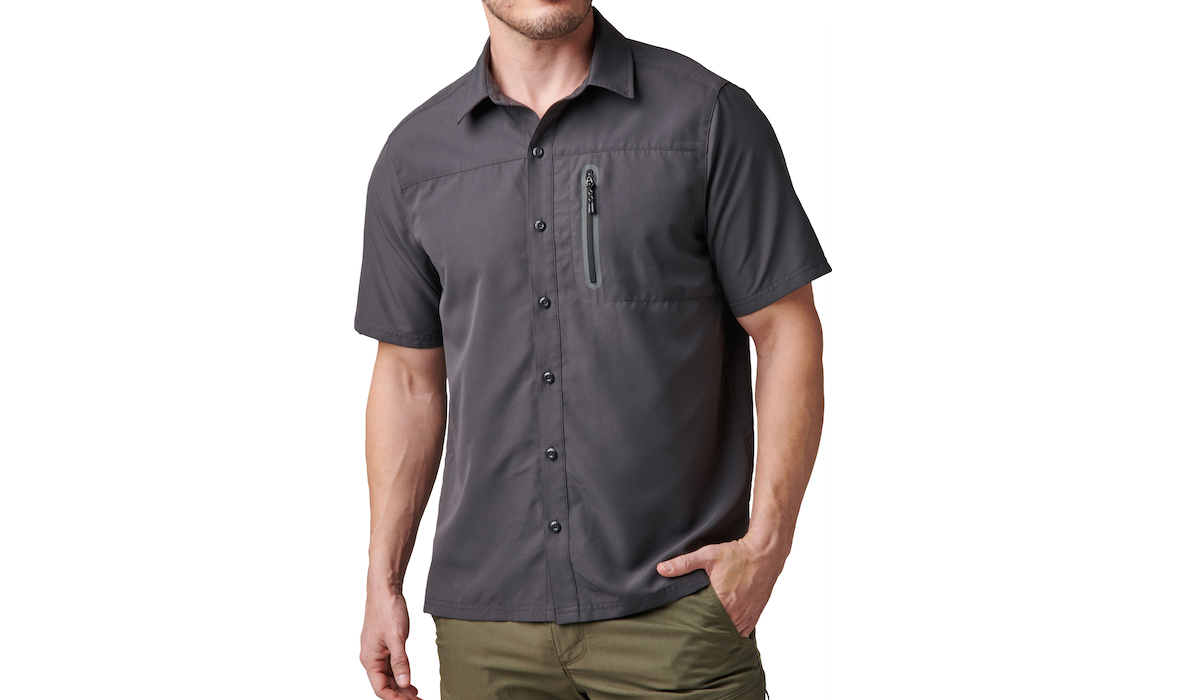 Gyver and Vay Camo S/S Shirts
If you like to party but also mean business, 5.11 has some new shirts for you. The Gyver and Vay Camo shirts mix a relaxed style with some cool camo patterns. They use Vent-Tac technology to keep you dry. There is a RAPIDraw placket with fake buttons located in the front of the shirts for fast access to your firearm. MSRP for either is $62.
Fast-Tac Vest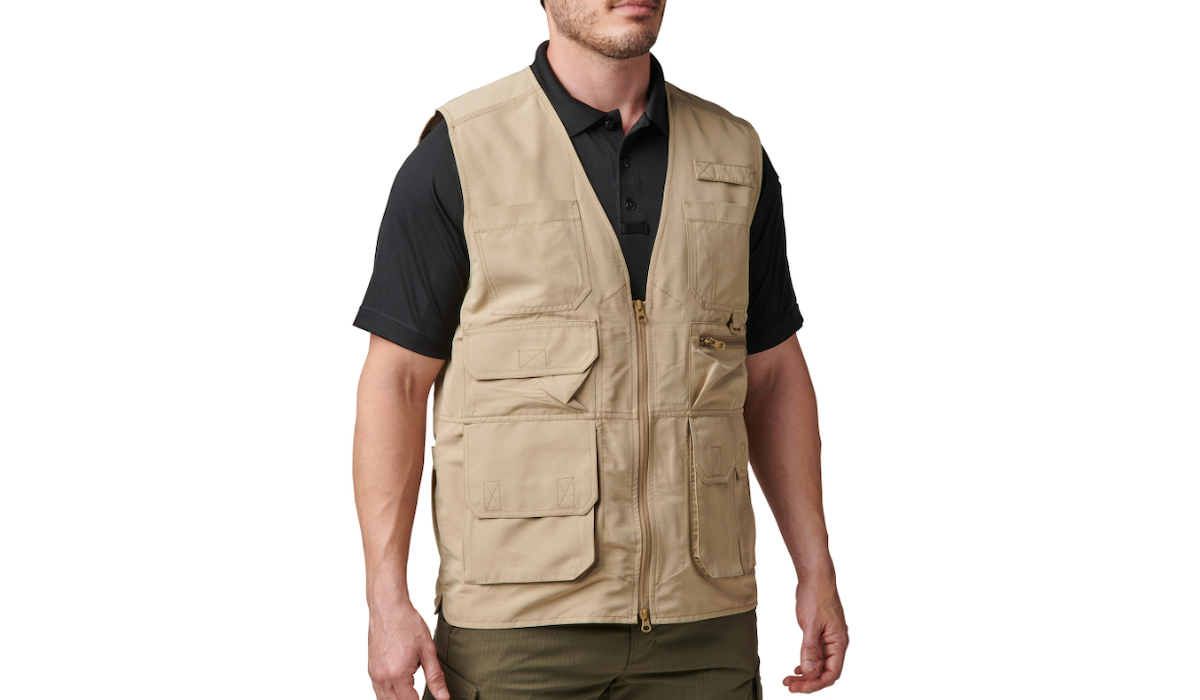 The Fast-Tac Vest is meant to be a versatile layering option. This vest gives you 14 individual pockets to stow anything you need for a day on the lake or in the woods. The material wears a water-resistant finish and is vented on the back to keep you cool on those scorching days in the field. MSRP is set at $85.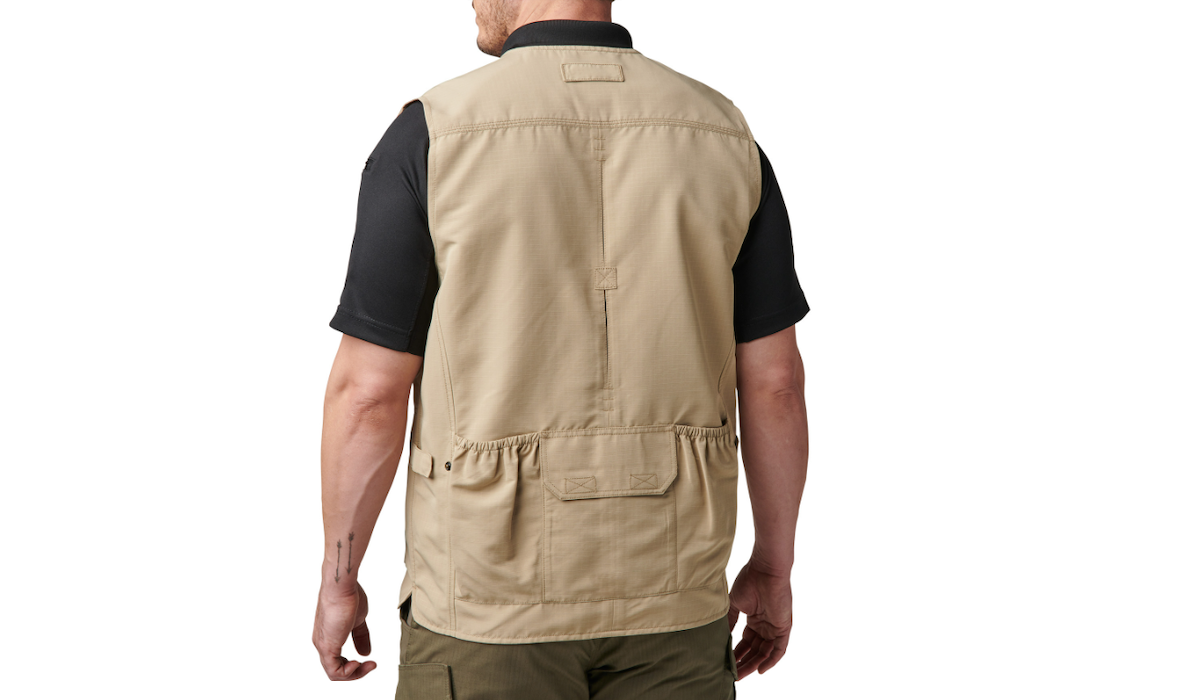 Ridge Short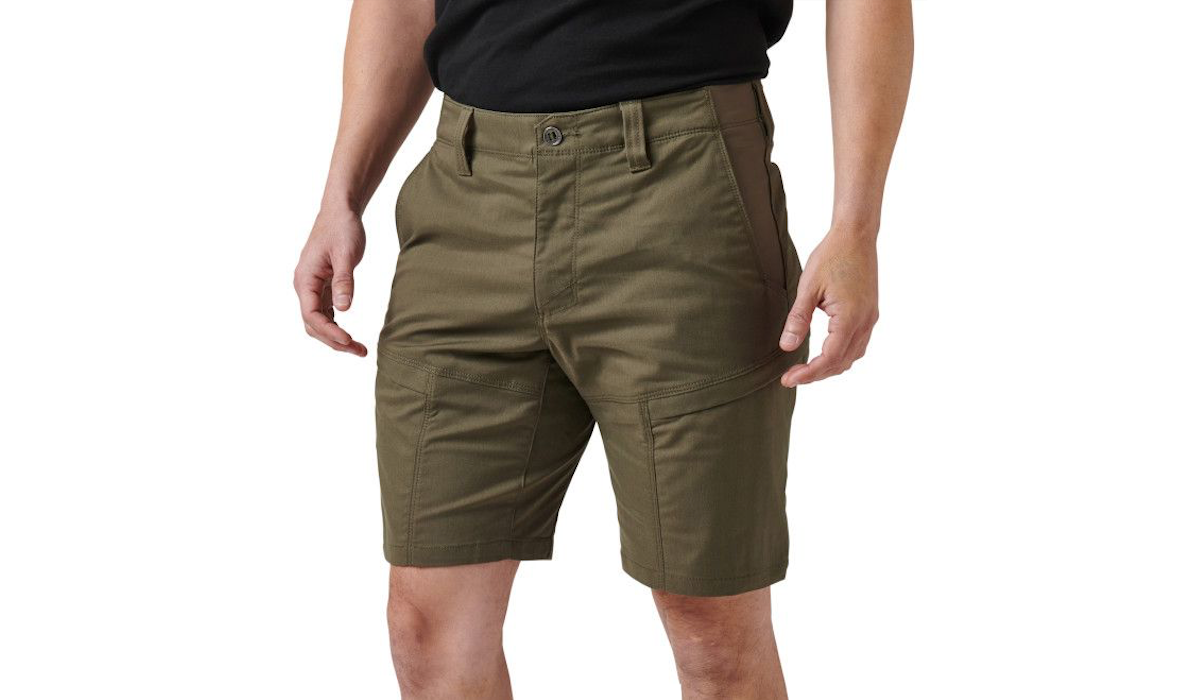 If you're a fan of the popular Ridge Pant, 5.11 is releasing a short version. They managed to fit eight pockets, including a hidden cuff-key pocket. The front pockets are reinforced to handle abuse from your knife and flashlight clips. They are made of Flex-Tac canvas and MSRP for $76.
If you're in need of some tough new gear for the spring, head over to the 5.11 website for more information. Make sure you also follow on social media. You can find 5.11 on Facebook, Instagram, Twitter, Pinterest, and YouTube. Be safe out there!