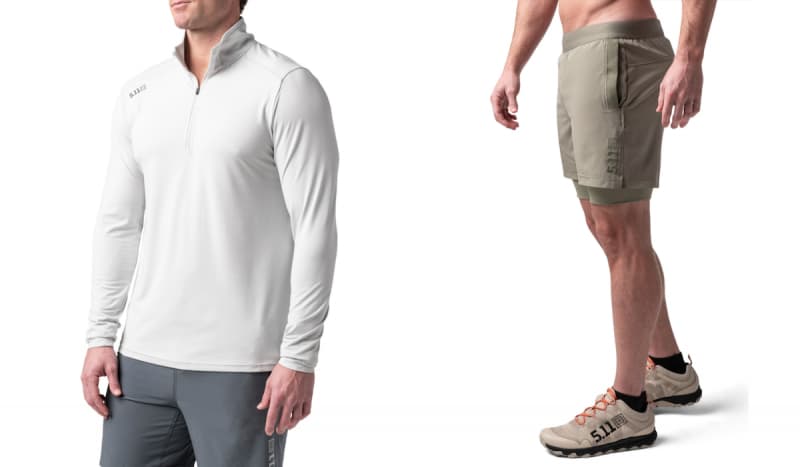 Between the lockdowns of the past and living through the winter months of a snowy state, I've found a lot of reasons to skip the gym. With all of the new life that spring brings us, it's time to bring some new life to my muscles. If you're like me, some new workout gear could be the motivation you need. For spring of 2022, this is the new men's PT-R gear from 5.11 Tactical. Get busy!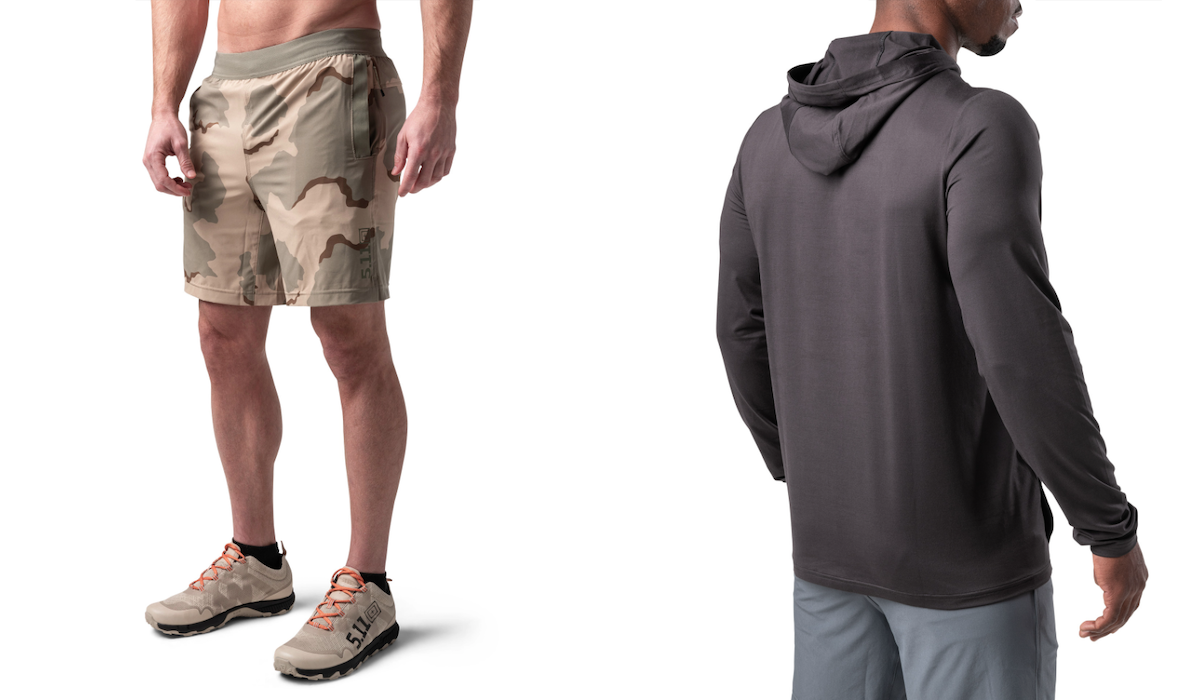 5.11 Coverage on OutdoorHub
The Men's Physical Training-Ready (PT-R) line is growing to offer additional technical apparel to
training enthusiasts.
PT-R Catalyst Pro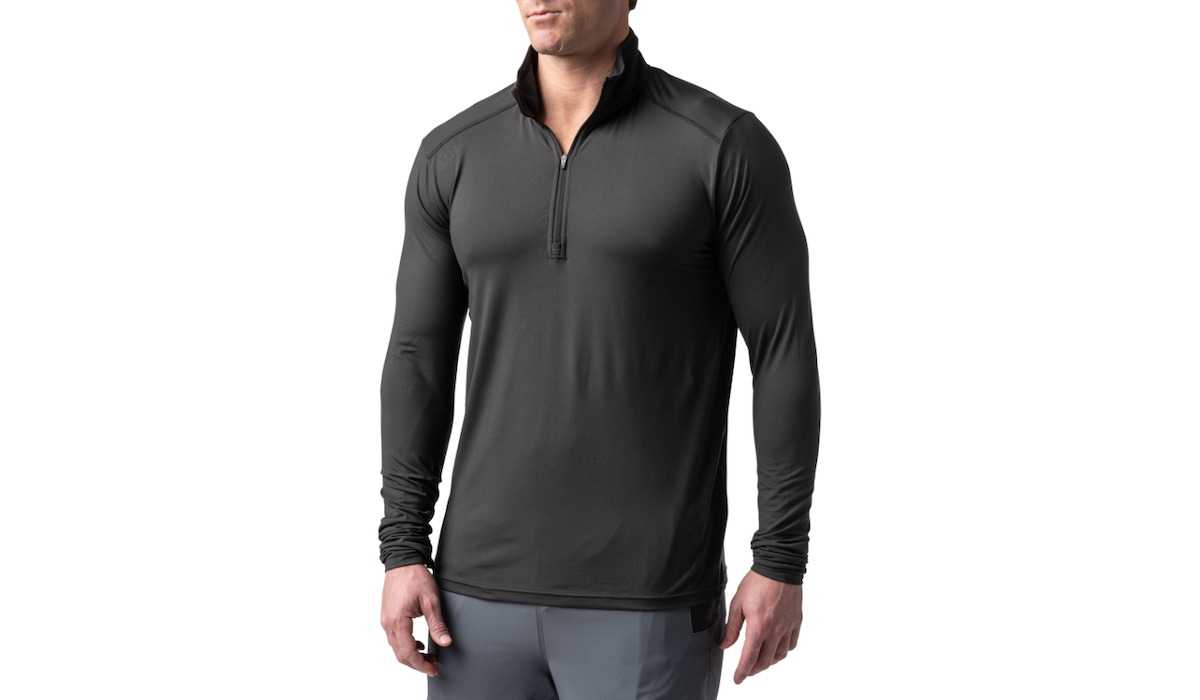 The Catalyst Pro uses moisture-wicking properties to keep you dry while you run, hike, or hunt. It is made from an 87% polyester, 13% elastane jersey blend. The 1/4 zip design helps reduce bunching when the Catalyst is worn under bulkier outer layers. It also uses anti-odor technology to keep your scent under control. MSRP is $52.00.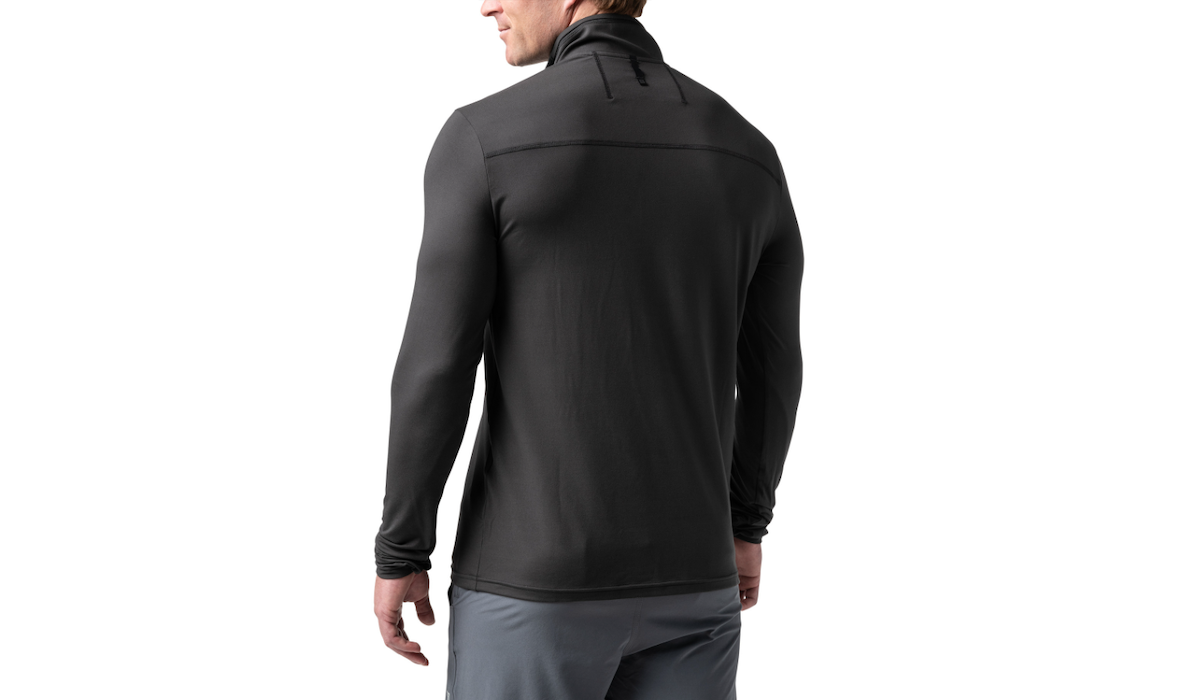 PT-R Forged Hoodie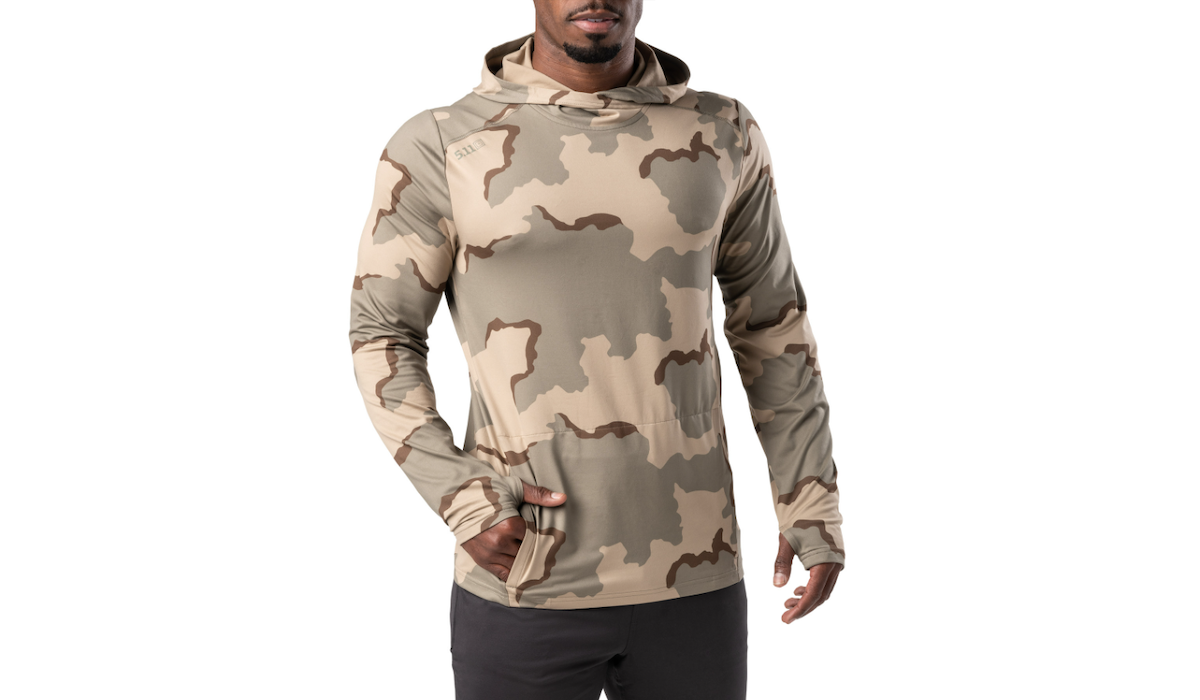 Being thin enough to be used as a layer, the Forged Hoodie is where fashion meets functionality. It uses both anti-moisture and anti-odor properties to keep your skin (and smell receptors) comfortable. The 88% polyester,12% elastane jersey blend is light and comfortable. Thumbholes are present at the ends of the sleeves. The MSRP is $65.00.
PT-R Havoc Short
The Havoc short is equipped with an elasticized waistband with an internal drawcord. In addition, a running gusset and Enduro-Flex properties keep your shorts moving with your body instead of working against you. There are two hand pockets, as well as a zippered back pocket and a hidden thigh pocket for your phone, licenses, or money. MSRP is $52.00.
PT-R Havoc Pro Short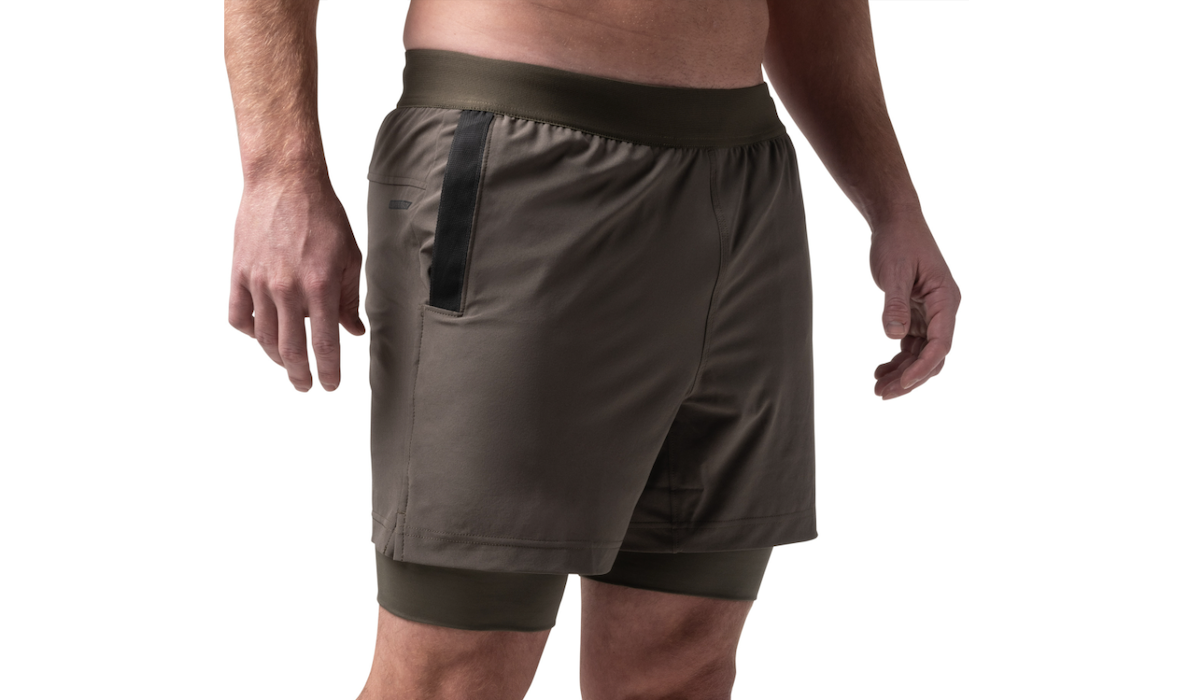 The Pro model is the Havoc Short with some added features. They add a knit jersey liner for comfort, plus moisture and odor-negating technology to keep you fresh. They are available in Ranger Green, Volcanic, and Python. MSRP is set at $56.00.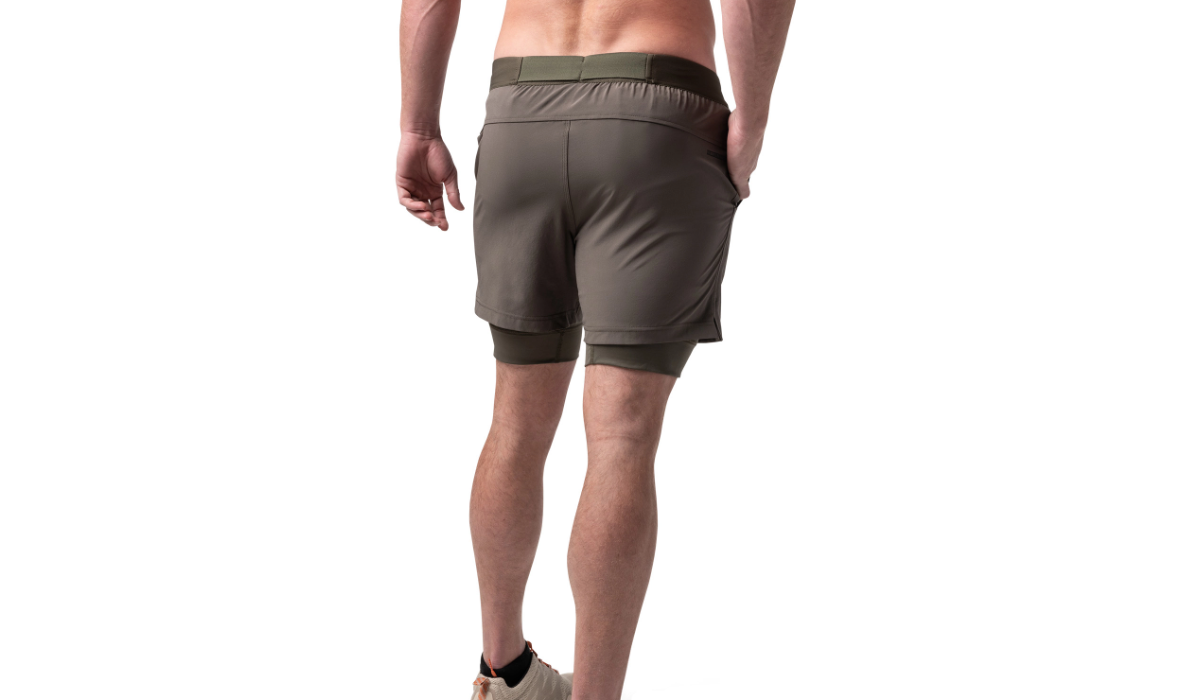 PT-R Condition Knit Jogger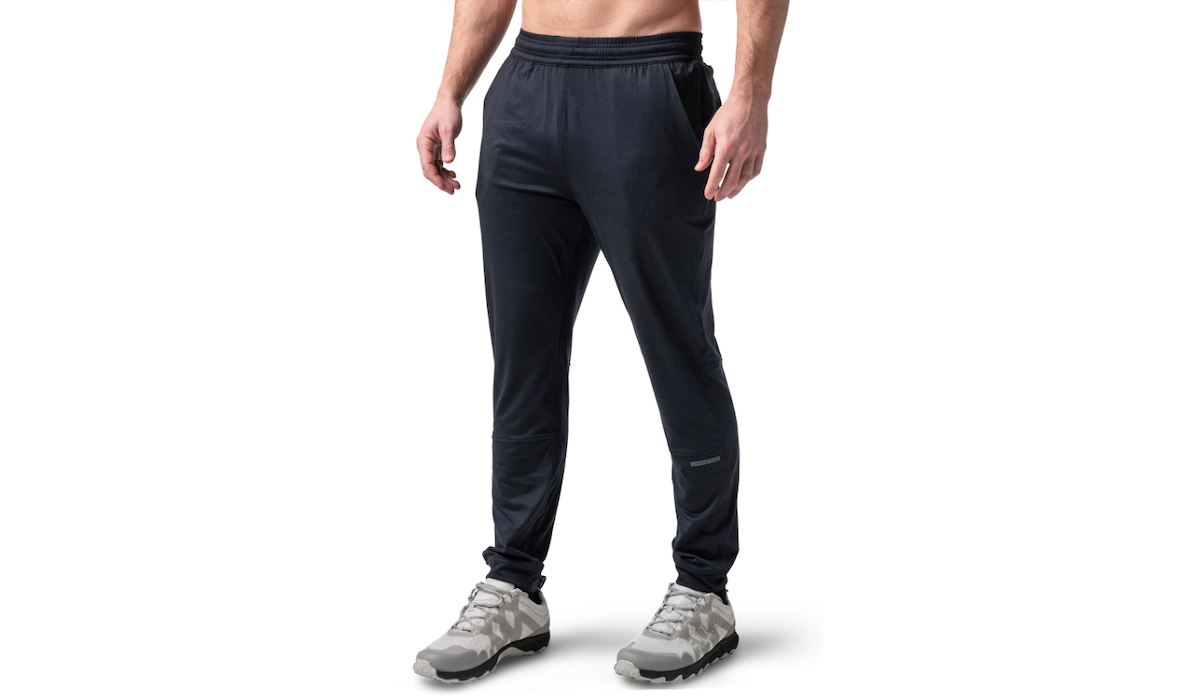 If you're an early riser and enjoy working out before the sun comes up, the Condition Knit Jogger is for you. Made to keep you warm, they're made of 88% polyester and 12% elastane, making them flexible and light. The elastic waistband contains an internal drawstring for fit. MSRP is $65.00.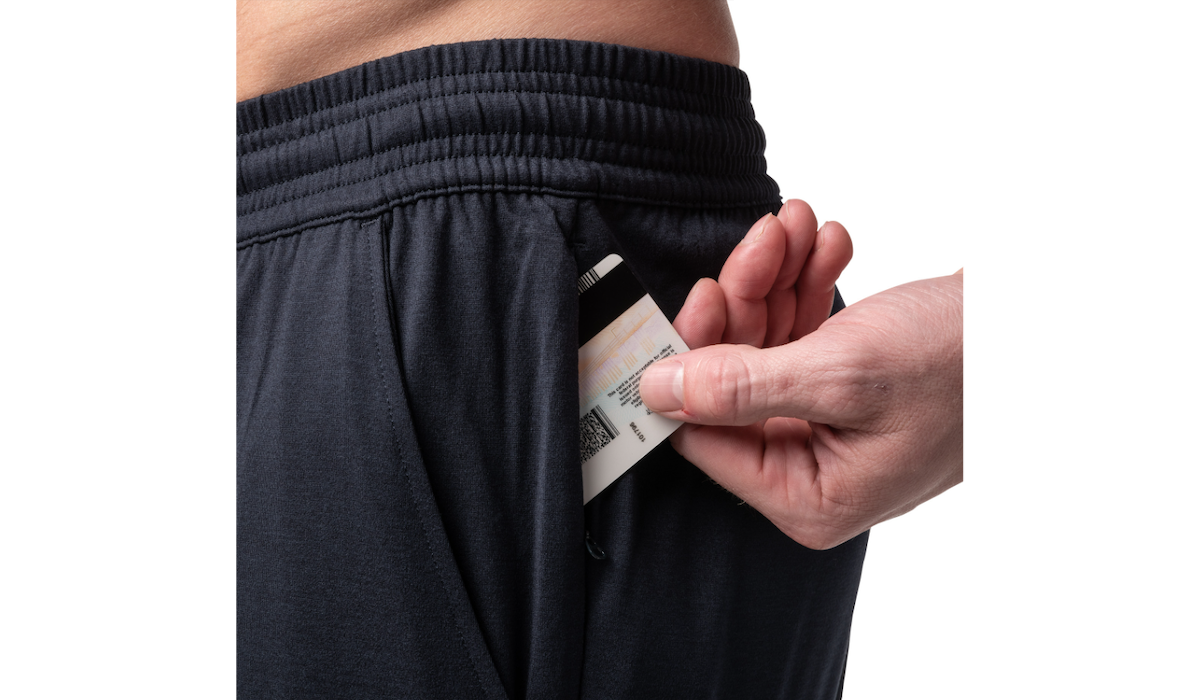 If you want to take a look at any of the new PT-R gear for yourself, head over to the 5.11 website. Make sure to like and follow along on Pinterest, Instagram, Twitter, and Facebook for more updates. Now get to sprinting!