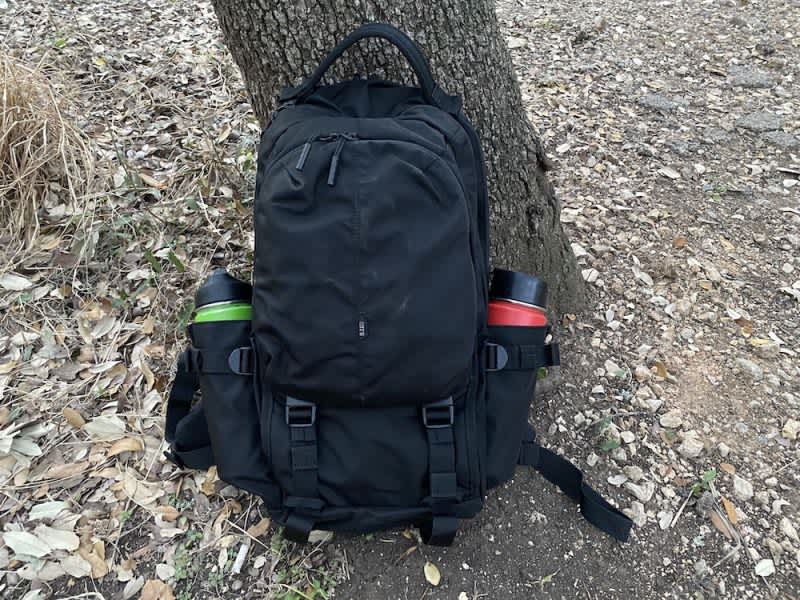 I'm a bit obsessed with backpacks. I'm always looking for a new backpack. Why? I don't know. I'm insane? There are always so many cool new backpacks to try and I want to try them all!
When it comes to 5.11, I've always been a fan, but I was never into their backpacks until about three-four years ago when I feel like they really stepped up their game. They turned to a lot more 'gray man' options and that's definitely when I started to pay attention.
I remember seeing some of their new backpacks at SHOT Show and was so impressed with their new line-up, particularly for women. Is this a backpack for women? Well, I'm a woman and I love it, but it's not really geared towards women I don't believe.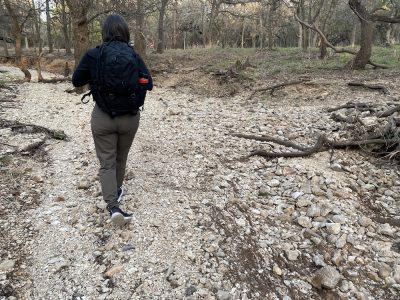 Still, the LV18 30L Backpack has checked off a lot of boxes when it comes to what I want out of a backpack.
Here are some specs of the 5.11 LV18 30L backpack:
The straps are so well padded that when I loaded this thing up, I still feel like I don't have a backpack on. So comfortable and so thickly padded that I believe the comfort will last a long time. In addition to the strap padding, the back padding is amazingly comfortable as well.
It has a chest strap which I absolutely appreciate for extra support. This type of backpack doesn't require a waist strap, but it's nice to have a chest strap in case I want to take it for a day hike. In saying that, it actually does have a triglide for a waist strap attachment.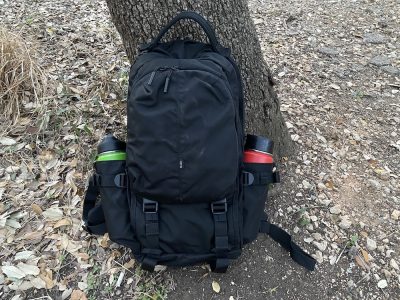 The water bottle carriers on the sides are huge and adjustable. I can loosen or tighten the strap as needed, but they're also deep which is a huge plus. I've had too many water bottle carriers that are just so short and the water bottles literally fall out, but nothing is falling out of these carriers.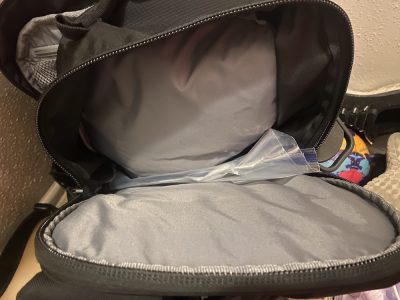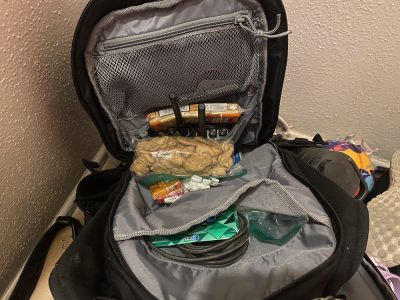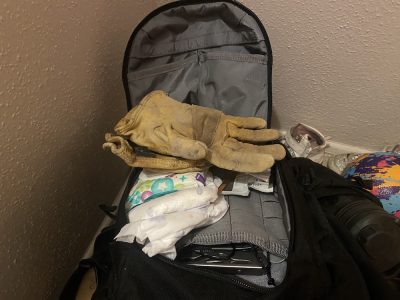 So many packing options! There's a padded laptop pouch on the very back, another compartment with a whole bunch of organizational molle options, then yet another compartment all the way in front with more organizational options, and an ambidextrous CCW compartment. The middle compartment opens up nice and wide for really easy access to everything.
There are buckle straps on the bottom which could be used to carry a sleeping bag, blanket or anything else that could fit there.
Though the pack might look a little bulky on me, I'm a petite woman coming in at 5'2″ and 120lbs, but even though it might look bulky, it doesn't feel bulky, it doesn't feel heavy, it feels just right.
One of the best things about this bag? There are logos on this backpack, but they're not obvious, so it's very low visibility and low-key.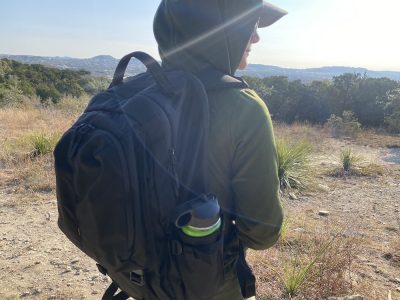 This bag looks like an everyday backpack that you'd get from practically anywhere, but it's definitely no ordinary backpack.
I could use this pack as a go-bag, get-home bag, everyday carry bag, work bag, travel bag, or hiking bag; it's so versatile and I have used it for travel, hiking, and every day. Typically, I use it for foraging, hiking, walking around the park, and traveling. It's a great all-around backpack.
I honestly can't find anything about this bag that I don't like. I've been using it for months and, literally, throwing it around from place to place and it's been holding up like a champ so far.
In saying all of the above, I hope they keep this bag around for a long time because I am thoroughly impressed with it and I will be using it until it disintegrates.
At $145, you should definitely check out the durable LV18 30L Backpack by 5.11 Tactical.